Lorentzian Classification Walkthrough:
Use the Lorentzian formula to calculate your buy and sell signals using 3 different dimensions of price/time.
Set alerts on custom generated kernals for short and long signals.
Video 1:
Video 2:
Setting Alerts on Kernals
The Lorentzian Classification indicator generates buy/sell signals called "kernals" based on three primary dimensions. It has options to exclude buy/sell kernals based on other parameters to achieve more percise signals.
Alerts may be set to open or close positions based on various apects of the indicator.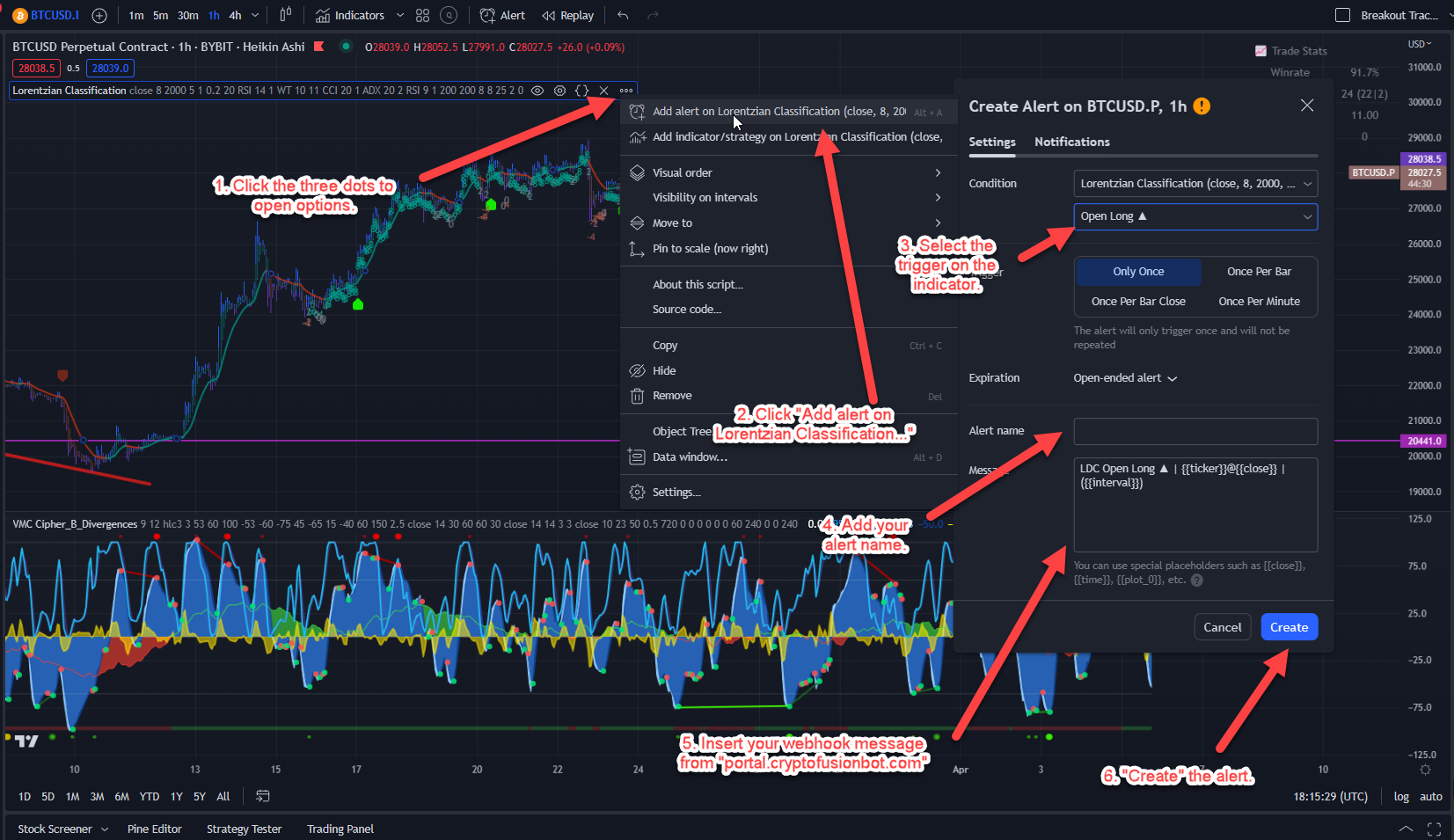 Take note that these webhook messages are examples that provide a general framework. Be sure to edit the different parameters for take profits, leverage and all other options you wish to include.